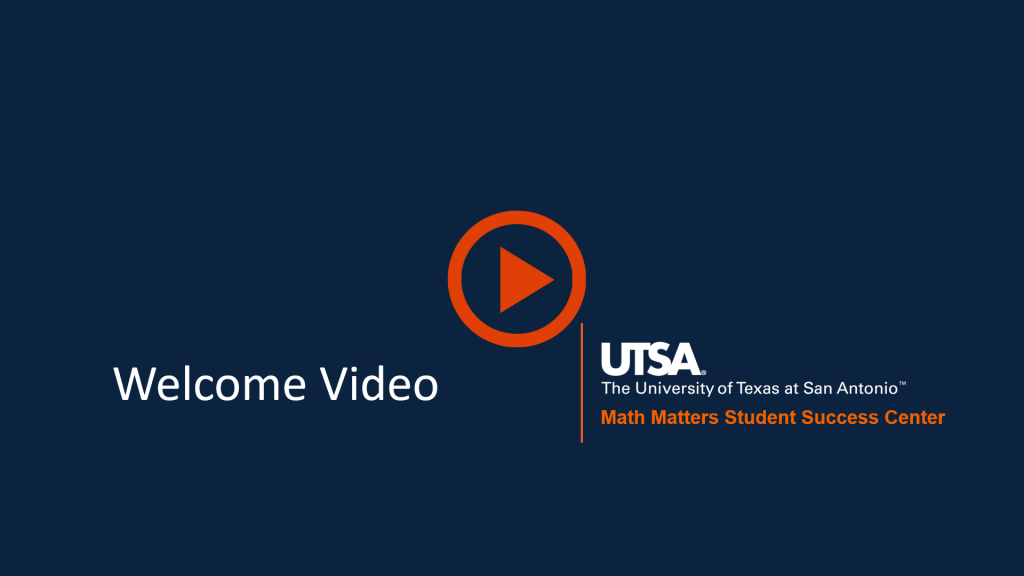 Our Mission:
The Math Matters program embraces a culture of student success by involving students, faculty, and staff, in a multi-modal learning environment through innovative and adaptive approaches to learning math by doing math.
What It Is:

The Math Matters Student Success Center (informally: 'the lab') provides an environment where students receive dedicated assistance and tutoring for MAT 1053 and MAT 1073. You are required to check in and out of the lab using your myUTSA Card (Student ID).
Available Resources (Physical Lab):
Laptops and calculators (available for checkout with myUTSA Card)
Scratch paper, staplers, hole punch, pencils, pens
Designated quiet room

Whiteboard tables to work out problems on (bring your own markers!)
Come See Us Soon!